Here at Patchsave Solutions we're always looking to source both new and innovative products.

For many a year we have heard the frustration from IT and Network Managers, around either the deliberate or accidental disconnections of their user ports.

On the back of this we decided to make a stand and create our very own high quality Cat6 Locking patch cables, ideal for use across all types of RJ45 installations!

These have since proved a popular choice, especially across the Healthcare, Education, Finance, Transportation, Hospitality and Manufacturing industries.  It's unique Cat6 RJ45 security locking latch at each end prevents tampering, disconnects, theft and downtime.  This cost-effective solution also helps to improve compliance and protect assets, without the need for large investment in access control systems. 

Cat6 locking patch cables are ideal for unsecured network cabinets or communal areas such as meeting rooms, hot-desking or for those critical remote office connections.  Our security network cables provide that initial deterrent to being stolen or borrowed, but at the same time also protects the equipment that it's plugged in to, providing you with that extra layer of physical network security.

This solution is already widely used in critical care, training, co-location data centres, wireless installations and retail POS locations.  Each Cat6 locking cable is individually packaged and includes the red locking release key.  These patch cables are installed just like any other, by inserting them in to either a patch panel or user outlet.  If you need to remove the cable, you simply push the key in to the security latch and pull which easily releases the cable.

The Patchsave range of locking patch cables boast a 15-year manufacturer's warranty and are 100% Cat6 component tested and certified.

Our Cat6 LSZH UTP Locking Patch Cables are available in lengths from 50cm to 10 Metre and come in a choice of 8 colours Green, Blue, Red, Yellow, Black, White, Orange and Purple.  Ready to ship from our UK warehouse for immediate Next Day delivery.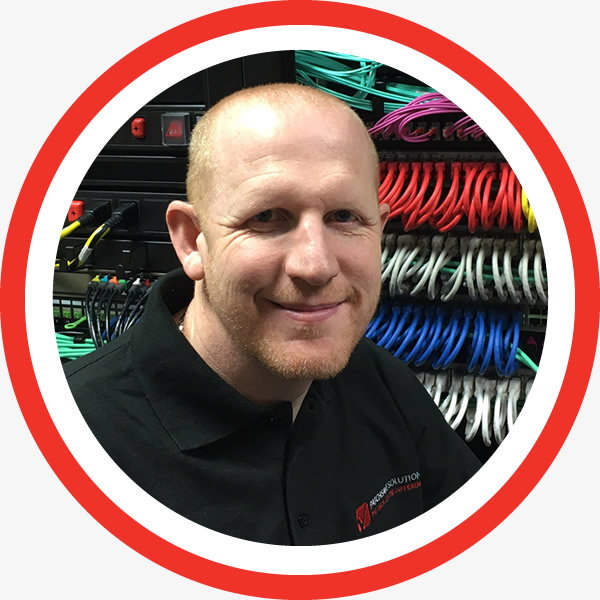 Russell Meehan
Operations Director, Patchsave Solutions Limited