With regards to physical network security, everyone will agree that prevention is better than a cure.  All networks will present an element of risk, but reducing this risk must always remain high up on the agenda.

When you think 'Network Security' - what usually springs to mind?  Perhaps Firewalls, Intrusion Detection & Virus Scanning?  But what about that internal threat - the physical security of your network cabling system and IT assets?  More often than not there are dozens of open network ports ready to be violated, intentionally or not.  So the biggest risk might not always be from an outside attack, but instead an employee, whether accidental or deliberate.

Our RJ45 Lockdown devices provide a simple, low cost solution to help prevent network downtime and disruption.  These simple to install RJ45 Patch Locks and Jack Blocks will save you both time and money.

RJ45 Lockdown devices are manufactured in the U.S and Patchsave have been distributing these throughout the UK and Europe for the past 8 years. We hold plenty in our local stock that are available on a next day delivery for purchase via the Patchsave Solutions website.

The first point to mention is that these locks are universal and can be used with the vast majority of cabling systems and devices that have a RJ45 Cat5e/Cat6 Ethernet outlet, without the need for a specific patch lead.  There are two main products available.  The Patch Lock physically locks an installed patch cable in to position, whereas the Jack Blockout will prevent a Patch cable (or anything else for that matter) being inserted in to an unused (open) outlet or patch panel by securely blocking the port.  Both of these products can be used at either the core and edge of any network, so if you have an RJ45 patch cable or an open RJ45 outlet then we have the solution.

Patch cable locks are sold in pairs and are black in colour.  They are easy to install with the included small Allen and Torque keys to securely lock in to position using the supplied grub screws. You simply slide the lock over the RJ45 latch, insert in to the required outlet, then secure it in to position with your preferred screw type.  They work best with flush moulded patch cables where there is no snagless boot covering the latch.  Once secured you can sit back knowing that accidental removal will be near impossible.

RJ45 Jacks Locks are ideal for locking down unused outlets.  These often remain active on the network due to structured 'flood wiring' of cabling systems and bulk patching at the time of an initial installation.  Supplied in packs of 10, each pack contains either red, green, white or yellow Jack Locks and a proprietary key.  You simply push the plastic Jacks in to position (outlet or switch/panel port) and they click in to place to secure and block the RJ45 outlet.  When you require removal simply insert the corresponding coloured key and you can then open up that port again for patching.  If required you can then re-use again somewhere else on the network.

We supply these RJ Lockdown products to companies both large and small, all with their own stance on why they are required.  Private sector companies use the Patch Locks for meeting rooms, hotels for communal areas and Datacentres for shared racks.  Jack Locks are big in the Public sector space (especially education), also we have seen these as a popular product in retail, for 'Point of Sale' devices and any areas that are exposed to malicious damage or disruption.  These products are excellent at limiting the temptation to remove or insert a patch cable, or blocking an active port to increase network uptime.

If you like what you've read, why not request a Free Sample here, or give us a call on 0845 365 7777 to discuss you specific requirement.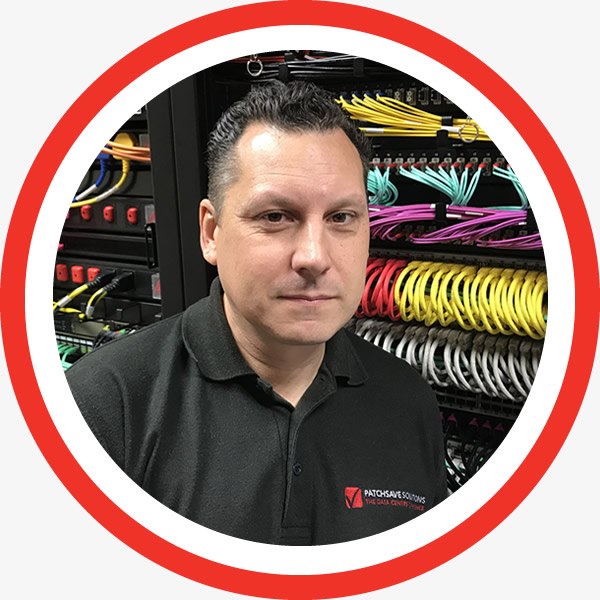 Gary Glasson
Product Development Manager, Patchsave Solutions Limited