Much time is spent in the design of power connectivity for server rooms and data centres, yet it is still extremely common to encounter accidental disconnects due to equipment vibration or whilst working within a data cabinet.  Over time IEC connections can jiggle loose, causing partial or full disconnection from critical services.

The tolerances of IEC 320 plugs and connectors are wide, meaning the stability of a connection can be inadvertently separated.  Yet we have a simple and cost effective solution available that slips over the end of both the IEC connector and plug to securely hold it in place and create a tight fit.

Seen as the IEC power cable tends to be the weakest link in the power chain, ensuring a snug fit and maintaining continued uptime is essential.

The first option available is a Male over mould insert.  This is used for both the IEC C14 and C20 plugs.  The durable plastic device pushes over the cables plug before plugging it in to a PDU or UPS.  They are available in red, yellow or black to help identify the equipment or application type as once inserted you will still see the lip of the Secure Sleeve and its extraction tabs.  This then instantly ensures that the cable is difficult to remove, however in the event of removal all you will need to do is simply pull the cable much harder than normal, as no specific tools are required.

The second option is a Female over mould insert.  This is used at the IEC cable end for C13, C15 and C19 connector types.  Available in black, red and yellow, these work in the same way as the male over moulds before installing the cable in to the active equipment, whether that be servers, switches etc.  Due to a number of different connector designs these are only compatible with the Yung Li or Stayonline (Power Fig) branded cables, both of which are stocked here at Patchsave Solutions.  It is important to note, that when removing a female connector insert from a piece of equipment, you should take care not to damage the inlet.  You must also ensure that the power source is turned off and use a non-conductive tool to extract.

Both these low cost secure tension sleeves are available in either 10 or 25 packs for immediate next day delivery.  They can immediately make you power connections 4-5 times stronger in many different environments, preventing those annoying accidental or deliberate disconnects.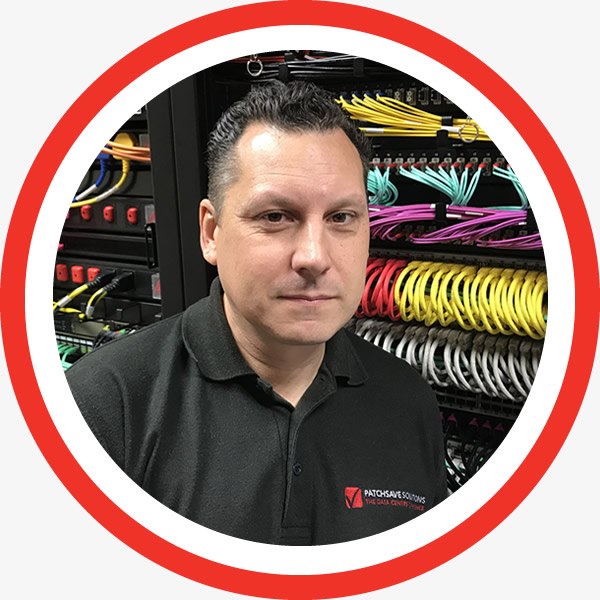 Gary Glasson
Product Development Manager, Patchsave Solutions Limited