As you would expect from one of the UK's leading cabling systems, Excel provide a great choice of Cat5e, Cat6 and Cat6a industry standard patch cables.

Patchsave have been working closely with Excel over the past 15 years.  We've supplied and installed plenty of Cat5e patch cables, in fact in to the tens of thousands.

Taking a closer look here at Patchsave, why is Excel so often our preference?  Firstly, they're available in 18x different Cat5e UTP gigabit lengths and up to 10x colour choices, providing you with a total of 133 length and colour combinations.

They have a popular blade style snagless boot for latch clip protection, making it an ideal choice in high density patching fields.  Its flexible plastic strain relief boot avoids too much stress being applied to the installed patch cable.

What we really like about Excel patch cables is that they're all individually packaged, each one clearly labelled for quick and easy identification and storage.  Excel lengths up to 5 metres are packaged in handy 10 packs.

They are not as tightly coiled as many of the other unbranded imported patch cables.  This means they're far better and less springy to install through cable management bars within cabinets, creating an easier and more visually pleasing solution.  Better still they have no fiddly cable ties to remove before installation, saving you valuable time on site.

Excel Cat5e patch cables are available in a number of unusual standard lengths, for example, 20cm in Grey and Red are a perfect cable for switch port to patch panel replication.  The Excel 0.75 Metre is available in a choice of 10 colours and other Excel lengths including 6m, 7m, 8m & even a 9m length in colours such as Grey, Green, Blue and Orange.

All Excel Patch cables have Low Smoke Zero Halogen (LSZH) cable jackets as standard.  This produces an extremely robust and highly flexible patch cable for a wide variety of RJ45 installations.  What's more, when installed with an approved Excel cable system you can benefit from a 25 Year manufacturer's product warranty.

Discounted Excel quantity breaks are available at Patchsave Solutions for larger volume purchases of Cat5e snagless patch cables.  Excel also offer a good choice of Cat5e FTP lengths and Cat6 and Cat6a 10 gigabit snagless options, all readily available from stock on a next day delivery service.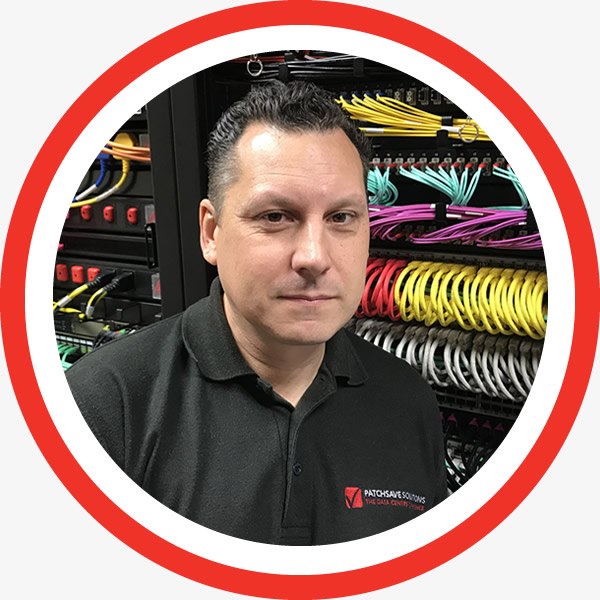 Gary Glasson
Product Development Manager, Patchsave Solutions Limited