An IT infrastructure is extremely important to your organisation.  Often this is a high-density and challenging environment to manage and can be anything from a small communications room to a large data centre.  The installed equipment's power supply connections are critical to its successful and uninterrupted operation.  Despite this, most IEC C13-14 and C14-15 power cables sold throughout the UK, are supplied in a standard black colour!

Think how easy future power management could be if you were able to colour code your different power paths and equipment types.  This would not only provide you with quick and easy visual identification, but can significantly reduce installation and maintenance time, resulting in less human error.   

IT racks tend to be black in colour, so trying to pull a black power cable through a dark coloured rack with limited natural light, can be somewhat tricky!  Aside from this, you also need to ensure that all power cables avoid direct contact with the installed data cables, hence using a different coloured power cable has many advantages in a critical environment.

IEC C13-14 and IEC C14-15 cables are an excellent choice.  Not just for use in server rooms and data centres, but also small branch offices that require remote support.  It is so much easier to talk through with non-IT personnel removing or rebooting equipment if it can be identified with a vibrant coloured power cable.

By installing coloured IEC power cables, you quickly create that desired clean and tidy appearance.  Available in Blue, Red, White, Orange, Yellow, Purple and Fluo Green the C15-14 and C13-14 power cables are a great alternative to standard black cables.  All other common IEC connection types are also available, as well as several options of UK Plug – C13 connections in Blue, Red, Yellow and Fluo Green.  Isn't it about time you considered moving across to Patchsave coloured power cables for your next installation?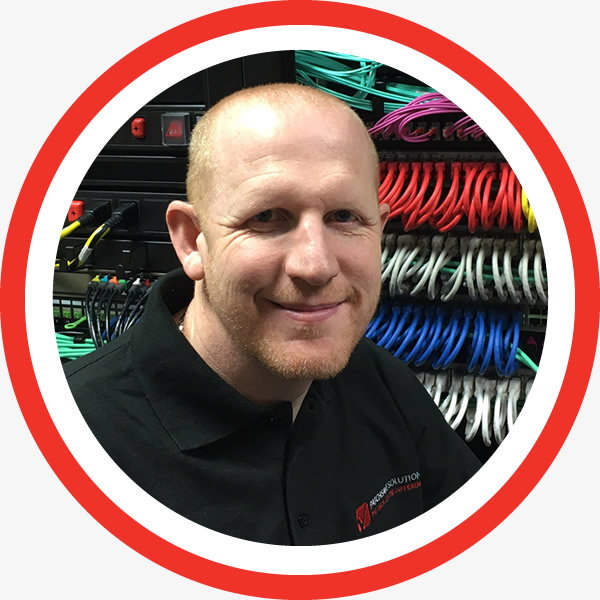 Russell Meehan
Operations Director, Patchsave Solutions Limited