Patchsave Solutions LC short boot and angled connectors are a great choice when there is a need for fibre patching requirements within limited cabinet space.  The standard LC connector is already a small and popular fibre connector, however when used in certain styles of wall and floor standing cabinets the connector design can often prevent the door from closing properly, damaging the fibre or leaving a security risk.

Our short boot connector is a popular choice with both public and private sector clients and has been created to solve these common install problems, especially within shallow cabinets and racks where it is either difficult or impossible to move the front mount vertical rails.  A standard fibre patch cable with LC connector is on average 48mm including the connector and sleeve, however the LC short boot reduces this by 10mm.  This might not sound much, but can make a big difference in shallow or high density installations.

Short boot LC patch cords are available in either Multimode OM3 50/125 or Singlemode OS2 9/125 with LC Duplex UPC connectors at each end.  The standard 5 lengths available from local stock are 0.5, 1.0, 1.5, 2.0, & 3.0 Metre.  Each cable uses a 2.8mm duplex design, joined together in a zipcord that can be easily separated (if required) for simplex short boot LC connectors.  As you would expect from Patchsave Solutions, each short boot fibre patch cable is individually bagged with the test results and inspection data.  If another length or a different connector type/colour is required on the other end this can be arranged as part of our bespoke import service on a 7-10 day lead time.

In some scenarios an LC patch cable is required with an angled connector to work with existing rack mounted active equipment or high density flat or angled patch panels when space is limited.  The Patchsave Solutions 45 degree angled LC connector provides flexibility whilst not exceeding the recommended bend tolerances of the cable, maintaining critical network uptime.  Angled LC connectors allows the LC fibre patch cord to fit snuggly within small enclosures and the door can still be closed and secured,  without putting unnecessary strain on the cable.  Although the connector sleeve is longer than a standard patch cable at around 75mm, compared to 48mm,  it has a rigid duplex sleeve that angles and protects the LC patch cable at each end without stressing the fibre. 

All of our fibre patch cables including the short and angled LC connectors are designed with a LSZH jacket and ceramic ferrules for long lasting reliability and precision.  LC angled patch leads are available from our local stock as either a singlemode (Yellow) or multimode (Aqua) coloured options with the LC 45 degree angle at each end of the fibre cable.  As with the short boot option, our standard sizes for LC Angled fibre patch cables range from 0.5 metre to 3 metre in length, however many different connector types and lengths are available by using our bespoke import service to meet your specific needs.

If you would like a sample of either our short length or angled LC fibre patch cables then please do not hesitate to get in touch at info@patchsavesolutions.com or call us on 0845 365 7777.  Patchsave can also supply black Cat5e angled RJ45 patch cables in a choice of lengths and connector types to complete the perfect 'space limited' installation.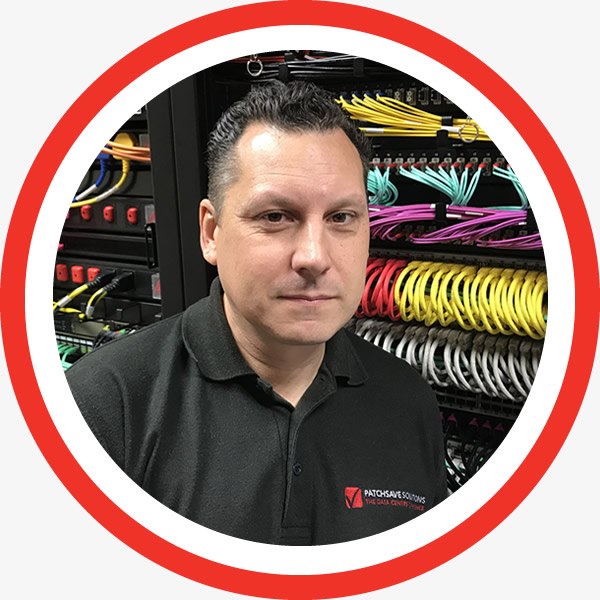 Gary Glasson
Product Development Manager, Patchsave Solutions Limited