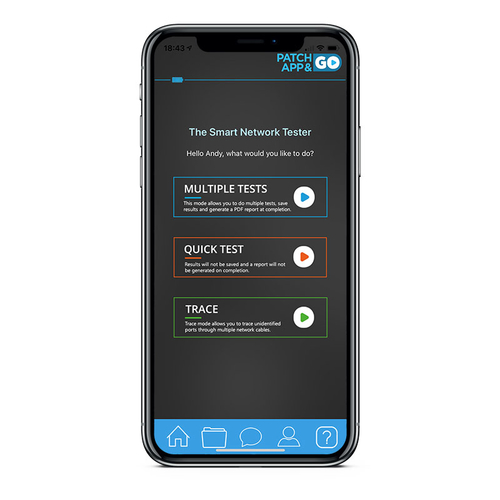 If you're looking for a network tester and tracer at a cost-effective price point, then the new Patch App & Go PAGT001 should certainly not be overlooked.  This next generation device supersedes the PatchMate that has proved extremely popular over recent years, now allowing for single user tracing from RJ45 patch panels to user outlets for 4 pair LAN terminations.  Better still, the PatchApp & Go can be used across all shielded (STP) and unshielded (UTP) Cat5e, Cat6 and Cat6a networks to confirm, within just a few seconds, the correct wiring and location of your terminated network cables.


PatchApp & Go is available for next day delivery and is simple to setup by downloading the App from either the Apple or Google store directly on to your android or IOS smart phone.  Once downloaded, you then register your device using the unique serial number, which in turn activates the 12 months device warranty in a quick and easy process.

A key benefit of the Patch App and Go is that you can work on your own to identify un-labelled outlets back to your patch panels.  Previously this would have meant sending two people to site, or spending hours testing by yourself.  Therefore, the Patch App & Go is a great addition to any network engineers tool bag and if you do prefer to work with a colleague you can chat or call directly through the innovative App.

A starter kit is available that includes the dark blue Patch App & Go T1 Dongle with a USB charging cable and 6 light blue plugs that are numbered 1 through to 6.  Once charged, you can then pair your phone using Bluetooth to the Dongle.  The device is supplied in a soft storage case and has a useful zip pocket for storage of additional patch panel plugs that can be purchased (up to a maximum of 24) if you're looking to test a larger number of ports.  All the PatchApp & Go plugs are numbered, so it makes sense to populate the patch panel that you are going to test with these plugs in a numerical order by simply inserting them in to the RJ45 ports.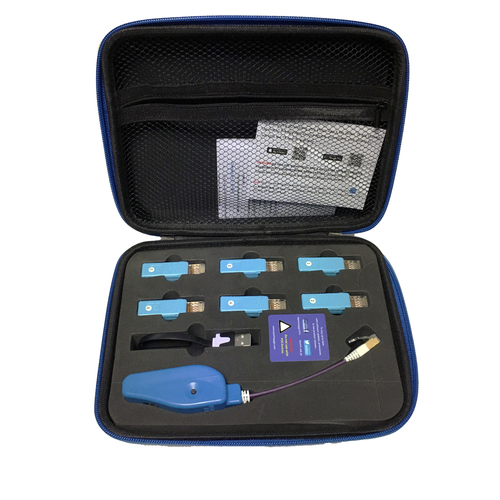 The first option that you have is to test the cable at the user end by completing either a quick or multiple test.  You will need to plug the T1 Dongle in to the outlet to be tested, press test on the smart phone, then within a few seconds you conduct a continuity test for wire map errors such as mis-wires, split pairs, shorts and open ends.  This provides an immediate test; however, the results are graphically shown on the device, but are not saved.  If the device detects a fail, you then have the option to fix and retest.  If you're looking to test multiple outlets it a great idea to create a site file, allowing you to save and test the next port before saving all the results to a PDF that can be emailed and printed at a later date.  If you save the test results you can then easily look back at your previous site results within the summary listing all passes and failures of tested outlets.

The other option you have with the Patch App & Go is to trace your user outlets back to the corresponding patch panel ports so that you can re-label accordingly.  As before, this test only takes a few seconds even if you are working on your own.  Within the App there are help functions but an important point to note is not to use this device with any PoE ports as this will damage the device and void the warranty.  If required you can purchase additional plugs in packs of 6 that are all labelled in sequence, 7-12, 13-18 & 19-24, or if you prefer you can purchase the Patch App & Go Mega Bundle from Patchsave Solutions that provides a better level of discount than purchasing the additional plugs separately. 

Up to date Patch App & Go pricing and availability can be found via the Patchsave Solutions website.  The Starter Bundle with 6 remote plugs is currently priced at £137+VAT and the Mega Bundle with the 24 plugs at £303+VAT.  If you need to purchase a 6 pack of additional plugs these are also available from stock at £66+VAT. If you require more information about the PAGT001 PatchApp & Go smart network tester powered by your smart phone, then please do not hesitate to contact us.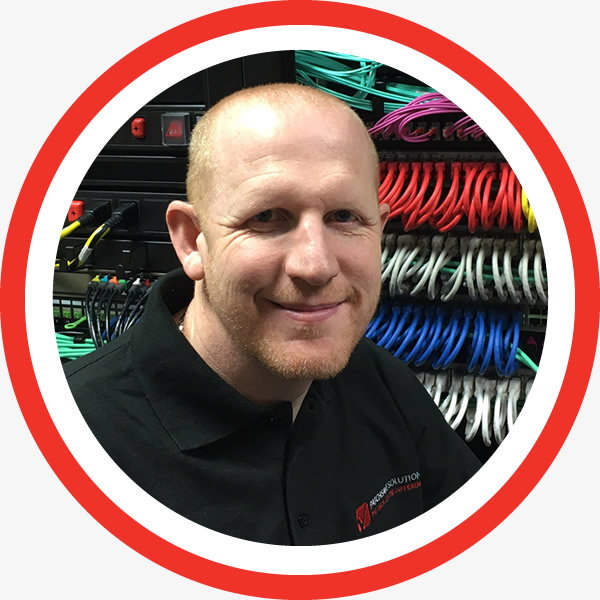 Russell Meehan
Operations Director, Patchsave Solutions Limited